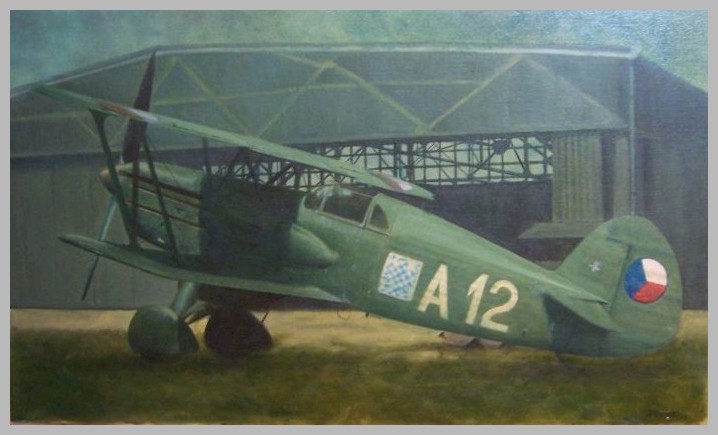 Avia B.534, IV. series, airfield Olomouc,
oil on canvas, 60x40 cm
original painting in the personal collection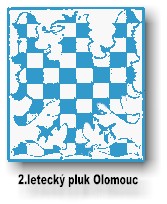 Avia B-534 was the main Czechoslovak fighter in pre-WWII period. The first prototype flew in 1933. Above 500 planes were delivered to the Czechoslovak Air Force during years 1935 - 1939.

After German occupation in 1939, all planes were taken by Luftwaffe. These planes were used in Germany as training machines.
Some Avia Bk-534 were used also for aircraft carrier landing tests. During WWII Avia was also used as the plane for troop/cargo glider towage on eastern front.

During "Slovak National Uprising" in 1944 the remaining Slovak planes took the opposite side - against Germans. Then one Avia B-534 achieved the last confirmed shoot down by a biplane fighter in WWII - it's victim was Hungarian Ju52.



Selling informations:

Giclée reproductions
- signed by the author, printed on canvas

- 60x40 cm ( 23,6´ x 15,7´ ) . . . price 70 EUR

Another size of reproductions and their shipping costs on request


PAYMENT is supported by:
PAYPAL, Western Union, Eurogiro, wireless bank transfer, money order check, cash

| Home | Gallery | Prints | Giclée | Drawings | Commissions |
Contact: Vladimir Urbanek, Prague, Czech Republic
tel: +420 607 524 356, email: vladimir.urbanek@kurzy.cz
---